25 YEARS - OASIS FANS CLUB 1996-2021
SCARLET PAGE EXCLUSIVE OASIS PRINT
Oasis Fans Club and Scarlet Page proudly present a limited edition print personally signed, numbered and embossed by Scarlet, with certificate of authenticity
Location: SCALA, London
Date: April 9, 2001


Limited edition of 50 signed and numbered


Paper type: 100% cotton 315gsm art paper
Size: 12" x 10" inches (30.5 cm x 25.4 cm)
This shot was one of many taken for a Revolver magazine piece on the upcoming 2001 U.S. Tour Of Brotherly Love, featuring The Black Crowes, Oasis and Spacehog. The name of the tour was an ironic nod to the fact that, among its members, each band contained a pair of brothers who were (are!) infamous for fighting both in and out of public.
On the day of the shoot, The Black Crowes were playing Scala in the evening. The Gallagher boys were there to watch them, and I literally had only the unglamorous corridors of the venue (complete with empty beer cans and cigarette butts) in which to conjure up a makeshift "studio" space – very Rock 'n' Roll!
Despite such limitations, this shoot of the brothers Robinson and Gallagher produced some of what were to become my favourite images of Liam and Noel. It's amazing how you can start with a tatty and dreary environment and end up with something that looks like it's been taken in a professional studio.
It's a case of extremes – a fitting description of the brothers themselves!
Scarlet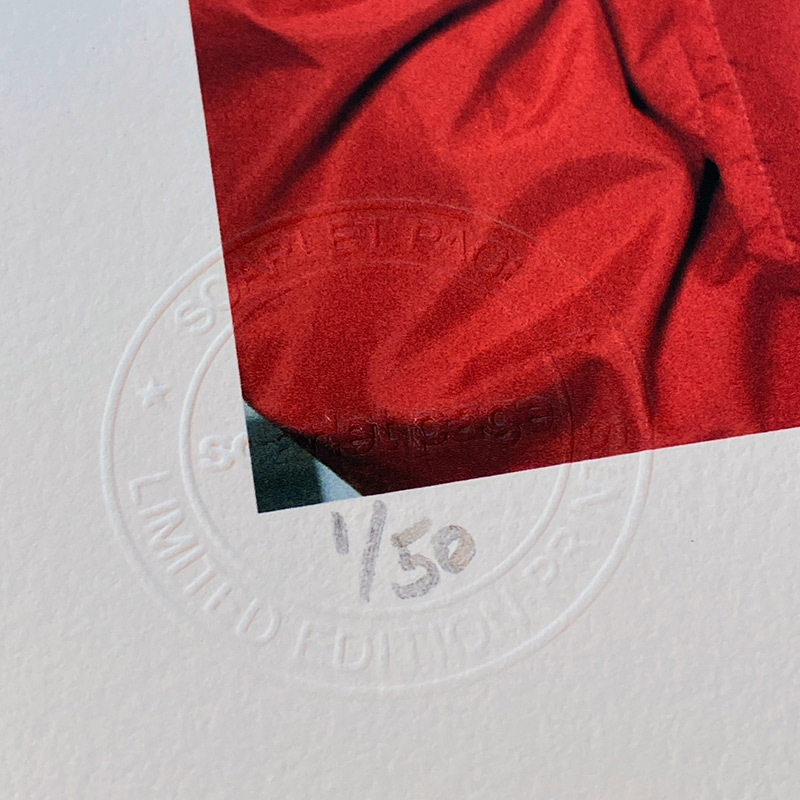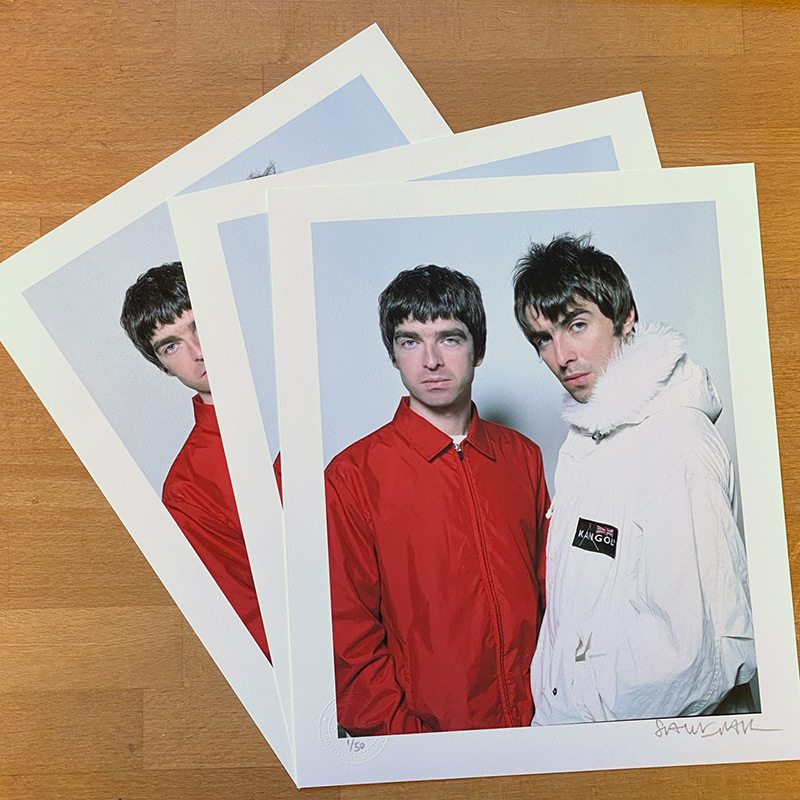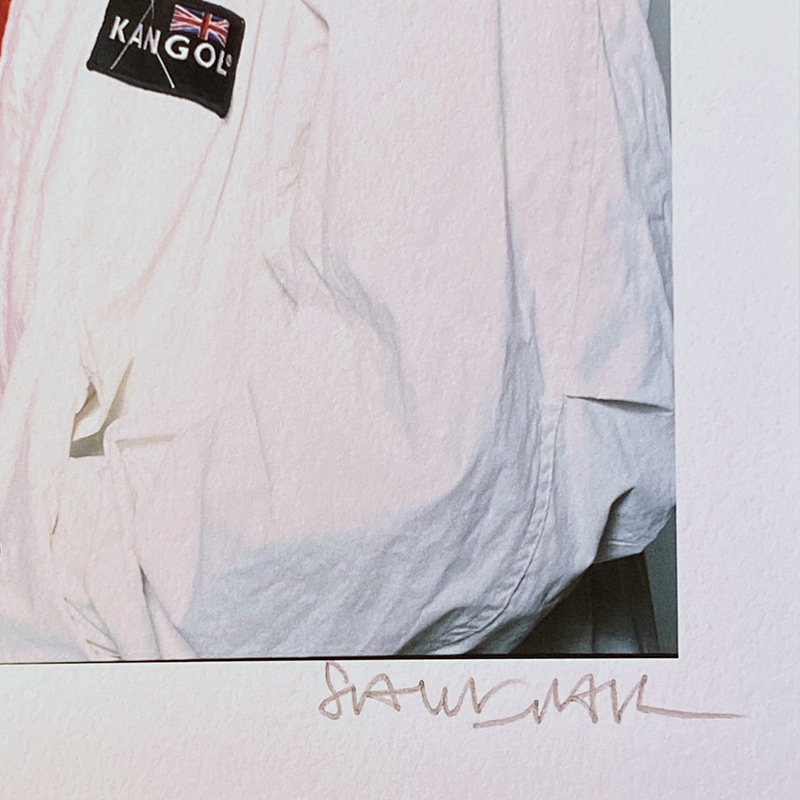 Sold Out
Limited edition print run is now sold out.
At the beginning thank you for your interest. As all copies of this limited edition are now sold out, it is currently impossible to order any more. The print is still available on Scarlet Page Shop at regular price.

order terms
All prints are sold and shipped by Scarlet Page (scarletpage.shop)
Estimated time for delivery 14 days since payment
Each print comes with a certificate of authenticity
If you require any further information please email to scarlet@scarletpage.com
Scarlet Page has been a passionate photographer her whole life. Studying photography at the University of Westminster in the early '90s, she quickly developed her own fresh, documentary style of reportage and travelled America with The Smashing Pumpkins, The Beastie Boys and the other acts on the Lollapolooza tour of 1994.
Scarlet has worked with the likes of Oasis, Red Hot Chilli Peppers, The Rolling Stones, Placebo, Robbie Williams, The Darkness and Stereophonics, to name but a few, and her images grace many album covers. She continues to be commissioned by major record labels for artwork, press, and marketing campaigns for international bands.
Scarlet's work has been exhibited at The Royal Albert Hall, Proud Gallery, Camden and, in 2019, she worked with local celebrated musicians in Buenos Aires as part of her Resonators+ exhibition.
Not one to rest on her laurels (or sit still!), during the pandemic, Scarlet decided to focus on her archive work which has garnered huge interest as a result, and her limited edition prints alongside her weekly 'Words Behind The Shot' videos have gained a real cult following. Her primary focus is on capturing the essence of people, whoever they may be, and this is never more evident than in this shot of Liam and Noel.
the exclusive Oasis Fans Club offer is valid for a limited time only