The Charlatans' frontman Tim Burgess, has been hosting many 'listening parties' on Twitter to keep fans entertained during lockdown. You log in, hit the hashtag #timstwitterlisteningparty, learn some nerdy facts and have fun.
Having hosted online listening parties for 'Definitely Maybe' and '(What's The Story) Morning Glory' – albums whose classic status can't be questioned – April 23, 2020 he brought 'Be Here Now'. It gave the unfairly maligned third Oasis album a deserved second chance.
Despite selling over 400,000 copies on its first day and becoming the fastest-selling British album in chart history, 'Be Here Now' has largely been labelled in musical history as the moment when Oasis lost it. A 70-minute behemoth, the album swapped out the short, furious anthems of the first two records in favour of spacier, trippier odysseys.
Excess and indulgence ruled everything around 'Be Here Now'. As Bonehead recalled: Noel rented Mick Jagger's house to record demos in and videos were shot in RAF helicopters. This excess was so intense, in fact, that Liam refrained from taking part in the new listening party because he "can't remember pish" from the creation of the record.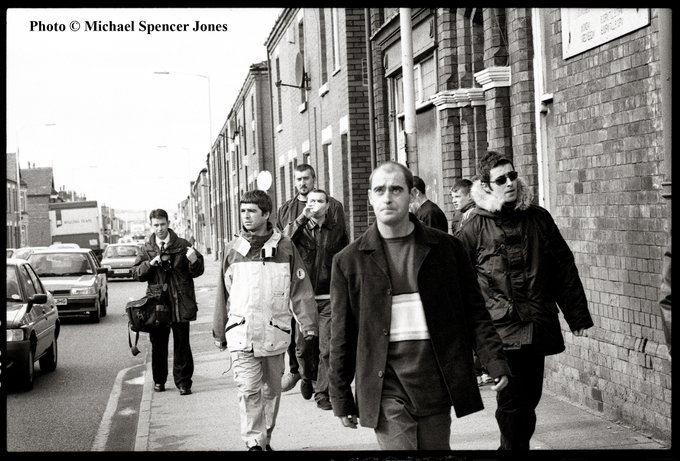 "Glad I gave 'Be Here Now' another chance," one fan tweeted. "I'm not sure I ever got to the massive 'All Around the World' the first time and never listened to it on headphones (or ear buds)… definitely plays well as a whole album."
Another fan tweeted: "Be Here Now gets a lot of stick. But to me it's perfect. A bunch of working class lads, the biggest band in the world and living it up in every way you could possibly think of – reflected in an album. What I'd give for a band to be able to do that now".
Many who logged in to #timstwitterlisteningparty reflected on the release day of 'Be Here Now', when thousands of fans camped outside HMVs across the country (including a certain young Pete Doherty, who spoke about the experience to MTV), reminding fans just quite how big a deal Oasis were at this point, and the sheer pandemonium that greeted the release of 'Be Here Now'. It put the album's beefed-up, gargantuan sound into a fresh context.
The listening party also shone a significant light on the album's lyrics, which are often overlooked. Shifting away from the huge, booming mantras of 'Definitely Maybe' and 'What's The Story Morning Glory', 'Be Here Now' is full of cutting, emotional lyrics from a band simultaneously on top of the world and falling apart. The new listening party re-positioned 'Be Here Now' as the most emotionally fragile Oasis album.