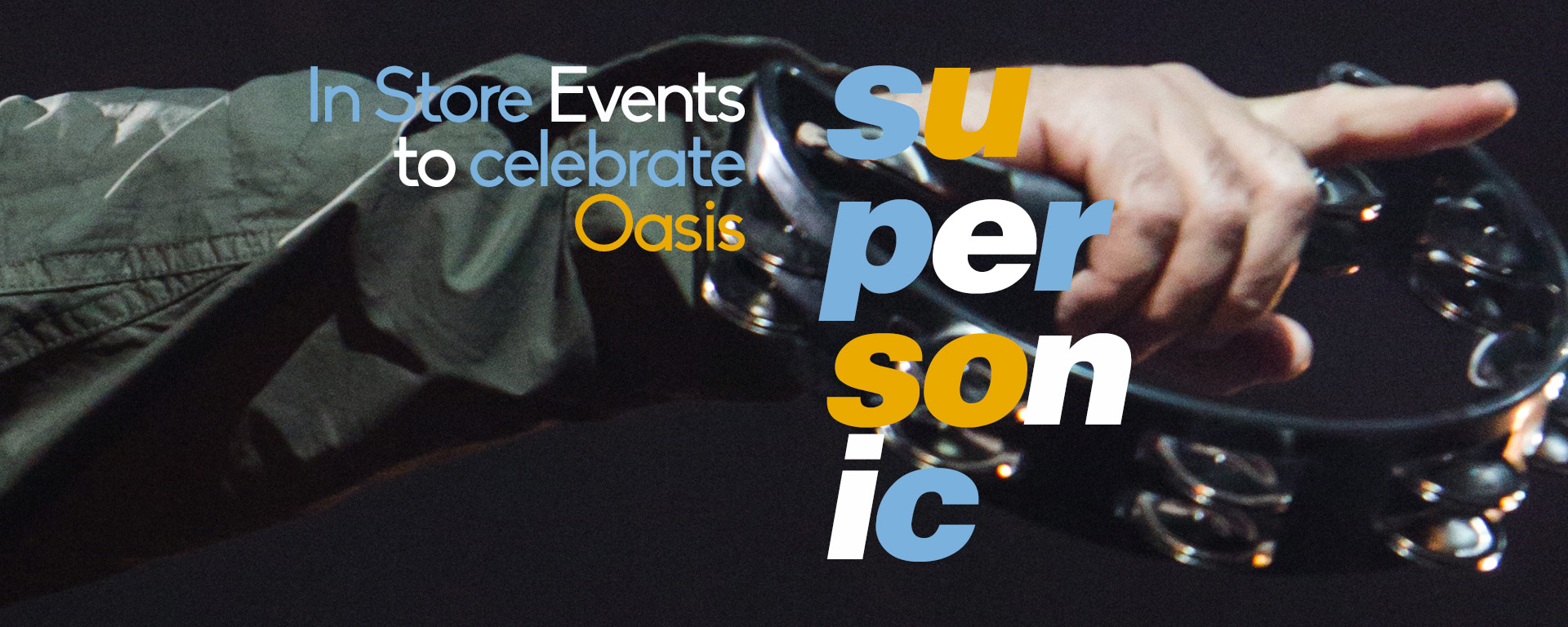 Oasis: A Band That Defined a Generation
In Store events with music, exhibition, merch
We know better how celebrate Oasis: their legacy and their style
The Gallagher's have defined a generation and perhaps even more than one. Even after so many years their success does not seem to know a decline.
They got amazing tunes, Noel penned some of the huge anthems of English music but, for all of us, Oasis have always been much more than a band.
We love them because they were working class lads and for their amusingly arrogant attitude, but especially for their legacy with football and casual wear.
So we came up with the idea of a format suitable for casual clothing stores. A new way to celebrate Oasis's music and style. Listening to the music we love, admiring an exhibition and doing shopping in the same time. Having some (free) beer too.
We can assure is an amazing way to spend a late afternoon.
If you manage a casual clothing store feel free to get in touch with us if you are interested in hosting the event.
We announce the events on home page, socials and through our mailing list
Contact us if you want to host our event in your venue or pub
Are you feeling Supersonic?
Since the year 2000 we manage events dedicated to Oasis proposing various formulas depending on location and budget available.
The basic offer includes music (playlist with a selection of Britpop / Madchester / Indie Anthems) and can be enriched with: memorabilia exhibition, merchandising stall, tribute live performance and very special guests. Bonehead, Paul Gallagher, Phil Smith are just some of the artists who took part in our events.
Get in touch with us if you are interested in hosting the event in your store, pub or venue. We can send a brochure with all the technical and artistic details to better define the solution that best suits your needs.
We know better how to celebrate Oasis.
In Store events are carried out thanks to the collaboration of the following partners