Where were you while we were getting high?
Our main activity, back in the mad fer it days, was publishing a fanzine called Wonderwall, created out of a passion for Oasis and Gallaghers — not expecting to make a profit, but just trying to cover the costs of prints and postage.

Our readers from April 1996 to June 2010 experienced the joy of a stapled bundle of 24 pages printed showing up in the mailbox at four to six months intervals.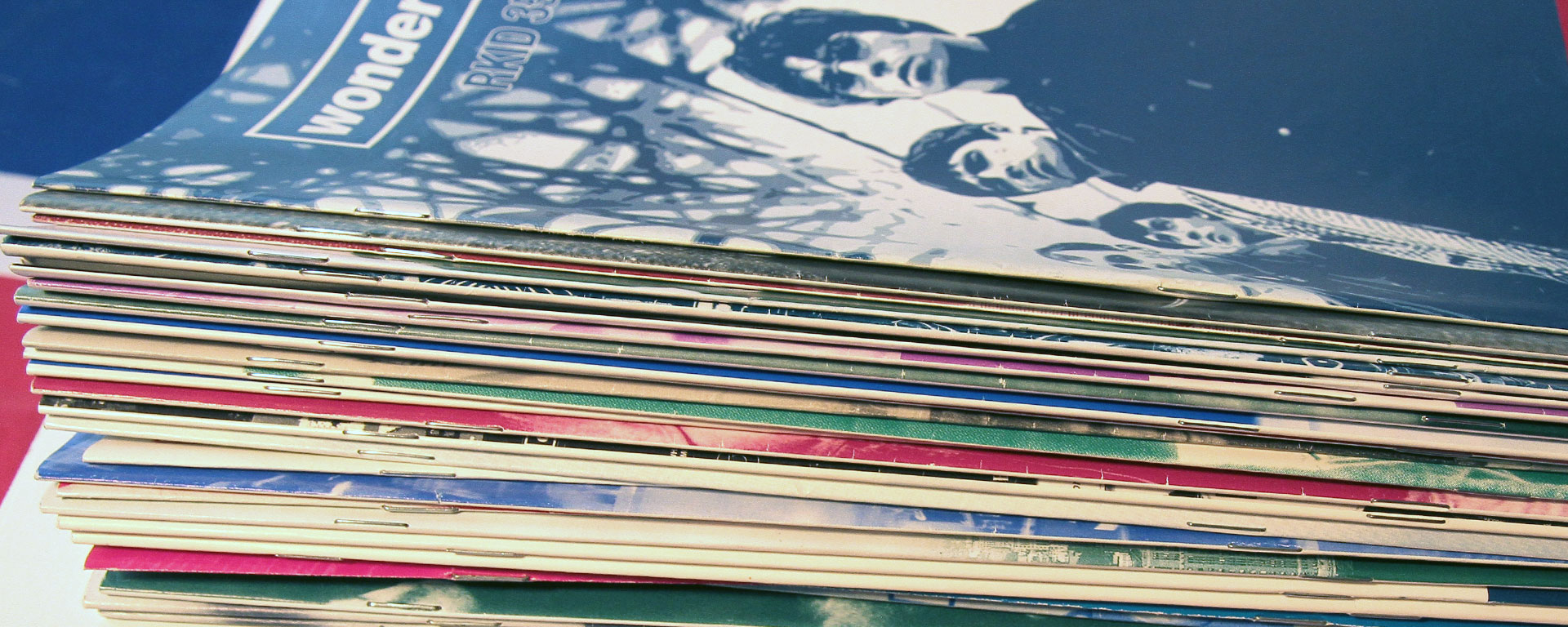 A real quality boxset here to hold each fanzine issue from 1996 to 2010. Oasis fans club have put serious effort into the quality of this set. Comes with a load of extras too and a great service
Don't Look Back Box Set contains all 34 issues typographically printed Wonderwall fanzines (from 1996 to 2010).
Issue #1 (not included and sold out) was a bunch of photocopied A5 sheets with first 2 albums lyrics.
The box set is made of heavy cardboard, finely printed with old Oasis graphic style in a strictly limited edition.
Includes also Oasis Fans Club stickers set and pin.
Dimension of box set is 24×33×8 cm, weight is about 4kg.