'(What's The Story) Morning Glory?' turns 25 years old on October 2nd!
New limited edition album formats have been revealed to celebrate 25 years of '(What's The Story) Morning Glory?' – a double silver coloured heavyweight LP with remastered audio – plus a vinyl picture disc with a replica of Noel's handwritten lyrics for 'Wonderwall', exclusively available from Oasis' official store
https://oasismusic.lnk.to/MG25Fa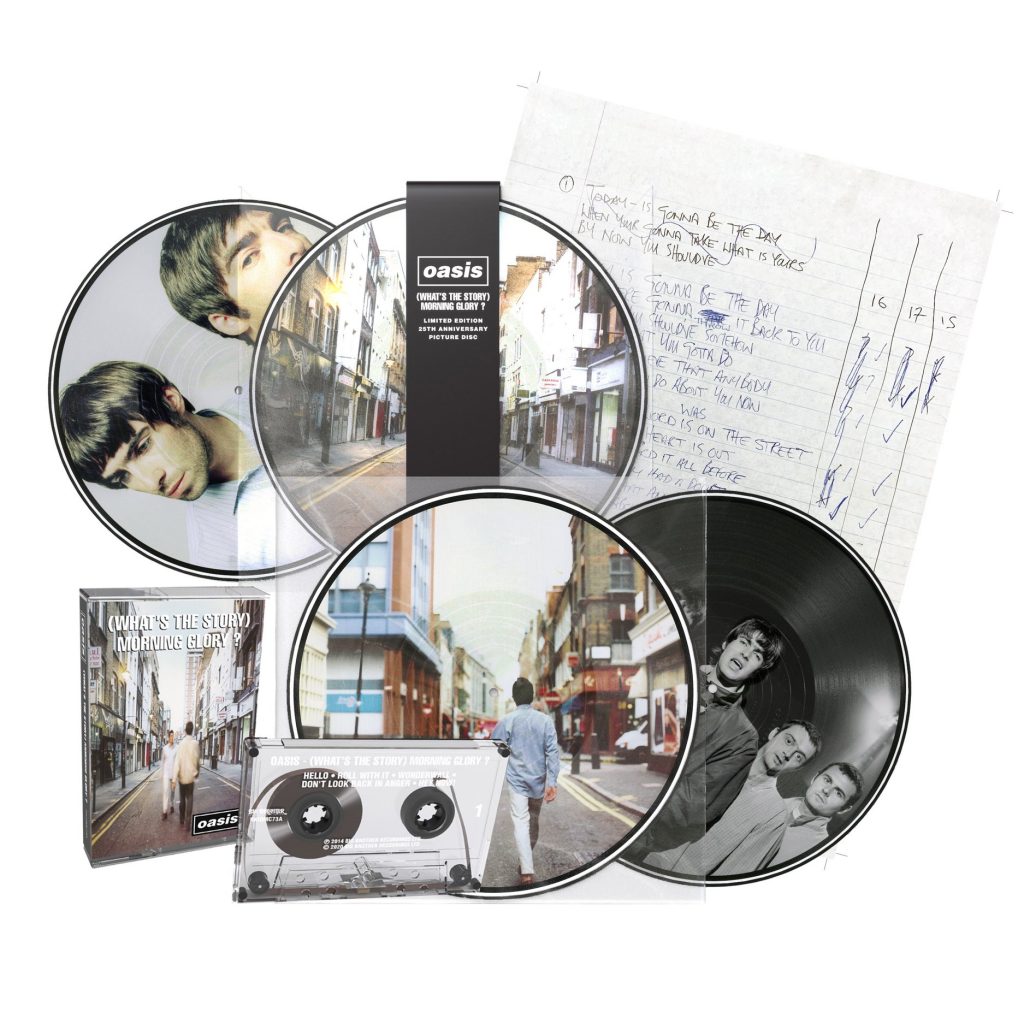 This release marks 25 years since Oasis released their iconic second album. Produced by Noel Gallagher and Owen Morris, (What's The Story) Morning Glory? was recorded at the fabled Rockfield Studios in Monmouth, Wales, completed in a staggeringly brief two-week period during May and June 1995.
It includes several of Oasis' biggest selling UK singles – the legendary, universally loved anthem 'Wonderwall', 'Don't Look Back In Anger', 'Roll With It', 'Some Might Say' together with tracks like 'She's Electric', 'Morning Glory' and 'Champagne Supernova', which are timeless anthems
(What's The Story) Morning Glory? established Oasis as a national and international phenomenon, and is the UK's 5th best-selling album of all time and best-selling album of the nineties.
In the years since it's release, the album has inspired thousands to pick up guitars and form bands, and is counted by dozens of successful bands and songwriters as a major influence on their careers.